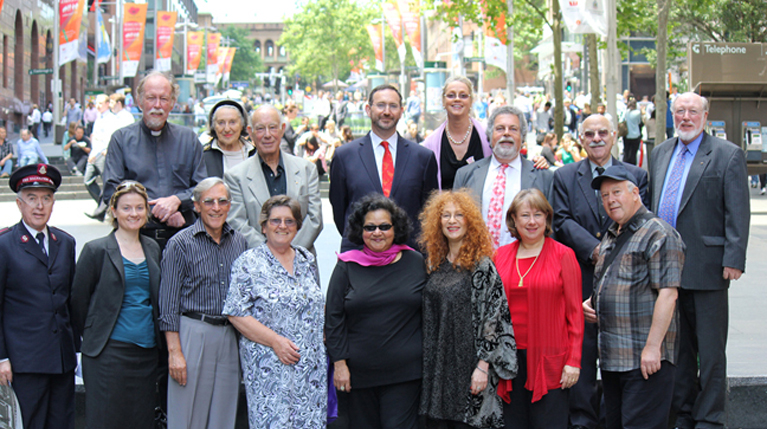 The Australian Council of Christians and Jews (ACCJ), one of Australia's oldest interfaith organisations, has called on the ABC to reverse proposed cuts to religious broadcasting.
ACCJ President William Szekely says the ABC has a responsibility to the Australian public and particularly those Australians with faith to continue to promote the moral and religious framework emerges from its discussion in religious programming.
The ABC is the only organization on which religious affairs are discussed in depth on Australian on radio, television and the internet," he said.
"We believe the proposed cuts will detract from the maintenance of a moral and faith based framework which is of great importance to the ABC' s audience, particularly those of faith, and those who are involved with religious organizations," Mr Szekely said.
Mr Szekely says the ACCJ wholeheartedly endorses recent representations made by 30 Christian Jewish and Muslim religious leaders to Managing Director Mark Scott and Chairman Jim Spigelman about proposed cuts to religious affairs programming on the ABC.
Among these proposed cuts are cuts to staff budget and editorial authority in the radio religion unit, abolishing the position of executive producer of TV religion, placing Compass under a commissioning editor with no necessary expertise in religion and the loss of the high-quality religious program Encounter.
Mr Szekely says the ACCJ endorses the religious leaders' statements that:
"….the faith and values we hold will always occupy a central part in the formation of our Australian national identity. Further, an understanding of religion plays a crucial part in grasping today's ever more complex social and political developments both in Australia and internationally…..
It has never been more important for Australians to have access to content that builds a deeper understanding of the role of faith in the lives of individuals or society, as demonstrated in last month's G20 interfaith summit."
The ACCJ lends its voice to this just cause and hopes that the representations by it and the religious leaders will result in a prompt reversal by the ABC of the proposals," Mr Szekely said.
"We call on the public to likewise voice its concern for the undermining of the religious programming of the ABC.
The state counterparts of the leading Christian and Jewish organizations on a national level are constituent organisations of the various state Councils of Christians and Jews," Mr Szekely said.
These include the Anglican Church, Uniting Church in Australia, Lutheran Church, Catholic Church, the Salvation Army and the Executive Council of Australian Jewry.
William Szekely, Ron Hoen